2018 Reflections - Spring
Spring went by so quickly this year that I struggle to recall any important events or takeaways from those months. When I asked my husband, Luke, what happened this spring, he felt the same as me. I admit that I had to go back through my photos to recall what we were doing and where we were in life at that time. Here's what I compiled:
Our sweet puppy, Beacon, joined the family.
Beacon has added so much joy to our family. He started out at 7 pounds and has grown to about 60 in 10 months! While each phase of puppy was wonderful to be a part of, I will not miss him eating $300+ worth of shoes, my passport, my marriage certificate, a multitude of books, oh, and the wall of our apartment. It has been a journey with our pup. I enjoy his unique personality, that is sensitive, aware, comforting, and gentle. I am thankful that he has helped me grow in patience and care.
I spoke at The Rally for Resignations, a protest at Michigan State University.
It was an absolute honor to speak at The Rally for Resignations this past spring. The rally happened in response to MSU's treatment of survivors of sexual assault and abuse. Our focus was to put pressure on the president and board of trustees to resign due to their abhorrent behavior. Though I never deemed public speaking as a strength of mine, this past spring provided me with many opportunities to use my voice, and now I have come to enjoy it. In addition to speaking at this event, I participated in a number of interviews that went live on the news, on NPR and audible podcasts, and soon to go live on HBO.
Luke and I traveled to Oregon with his family for his grandmother's memorial service.
While our primary reason to go to Oregon was to honor Luke's grandmother, Grietje, the family used this time to partake in hiking, visiting the coast, and enjoy many family meals. At the time, Luke and I were only married for 4 months, so this was my first time meeting a majority of the extended family. Luke's aunt is one of the best story tellers I have met. She can turn a 30 second story in a 30 minute story that is so enjoyable you'll have tears rolling down your face because you're laughing so hard. One morning on the way to her home, Luke and I drove through the rolling hills outside of Portland while the sun was rising through dense fog. There is something truly magical about the PNW.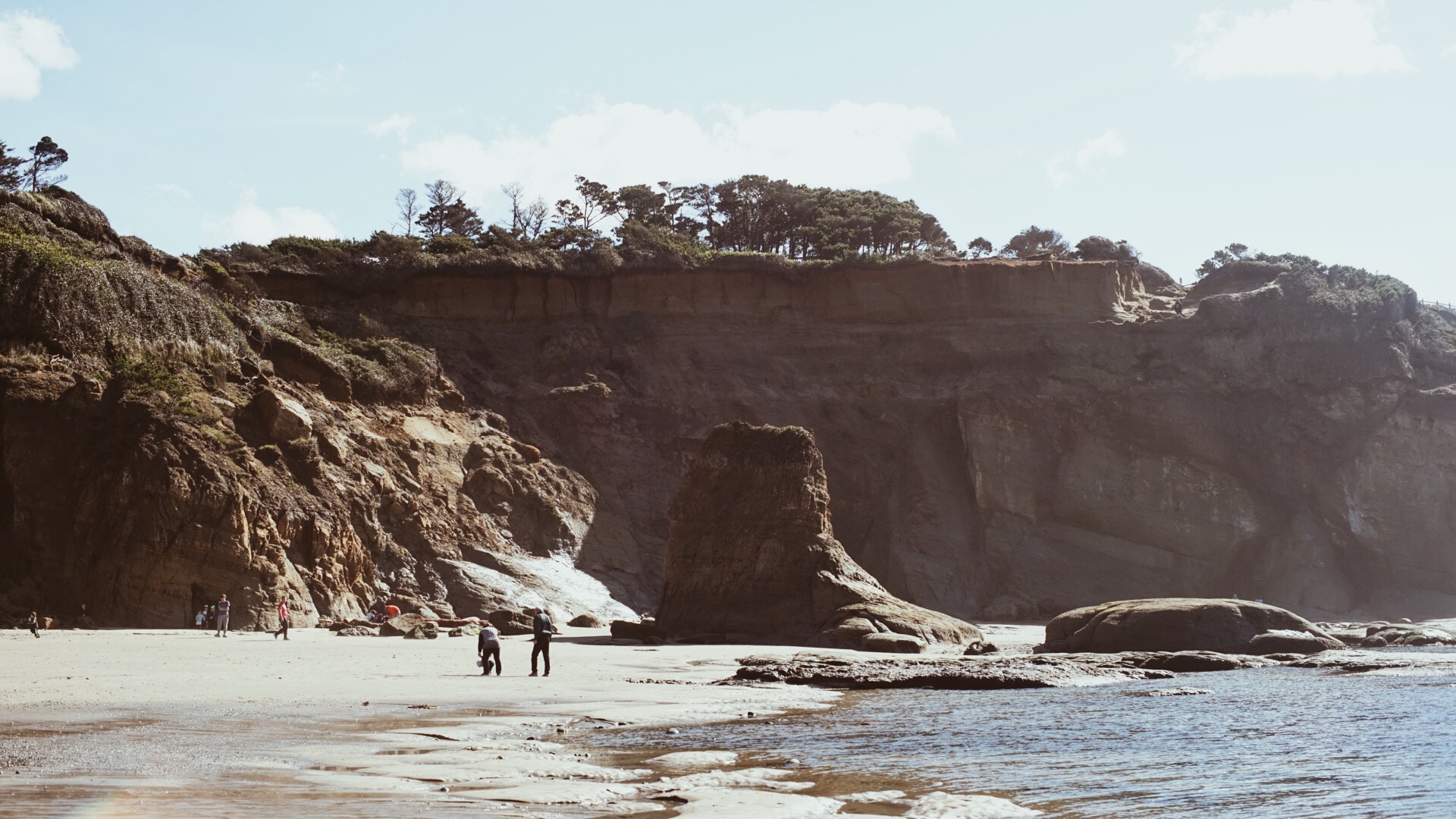 I created, costumed, and directed my first dance concert.
Over the course of winter break of 2017, I developed the structure for "The Island Princess," a contemporary ballet based on Disney's movie, Moana. This was a HUGE undertaking for me as it was my first time directing a show with 8 scenes, over 200 costumes, 4 choreographers, and about 40 children….with only 13 2 hour long rehearsals. In the end, it turned out to be a wonderful show.
I performed with Dance In The Annex at "Off The Wall," an event at the Urban Institute for Contemporary Arts.
Amy Wilson, the artistic director of DITA, invited me to dance at the local contemporary art museum for their annual fundraiser early this spring. I was elated at the invitation since Amy was my professor back in college and now dear friend. It was such a blessing to get to perform "con-tex-ture" alongside Amy and a few other outstanding dancers that are now also my friends.
In the end, the spring of 2018 was quite eventful. I'm determined to begin the practice of writing in 2019 as another means to capture not only my memories, but my thoughts and feelings in the midst of making those memories.